We Believe
In Playing
Outside The Box
Complimentary Consultation
Our Promise Since 1988
SawyerOne Performance has had the privilege of serving a wide-range of clients in the role of trusted advisor for over three decades. Most businesses were started by people who had a vision or a dream that they set out to achieve, but down the road they find that trying to wear all the hats is exhausting, especially the financial hat. As organizations grow, more people and resources are added to the mix, increasing the complexity of challenges that the CEO or founder faces in terms of people, effectiveness and finances.

At SawyerOne, we believe trust is more than just a word. We are an ally for our clients and they know they can count on us to deliver valuable insights for the growth and efficiency of their organization. Oftentimes, our CEO and C-Suite clients utilize our relationship for a second opinion or a sounding board when faced with challenging decisions that will have a significant impact on their teams and their finances. We believe a company is only as healthy as it's people, and truly successful companies view investing in their people as an investment in the future of their company. We can help improve your firm's financial, operational or organizational health. We consistently deliver exceptional ROI results for our clients that take advantage of our multi-prong services. We believe the greatest indicators of a company's health are it's people and the financial decisions that they make, which is why we are committed to serving our clients with proven advice and solutions that impact both of those areas in a significant way.

We invite you to schedule a complimentary consultation today. We can connect and have a virtual chat using zoom to learn more about your situation, strategies and objectives and discover together if it makes sense for us to explore working together.
Our Services
When you hire SawyerOne Performance you have access to experienced: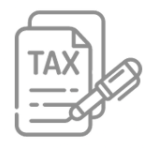 Fractional CFO Services
In today's world, organizations need capable individuals to manage the financial health and welfare of the company. Chief Financial Officers (CFOs) work together with business owners to empower them with actionable information to drive company growth.

Click Here For Your Fractional CFO Report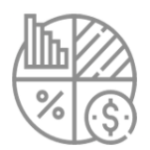 Performance Coaching
Truly successful companies view investing in their people as an investment in their company's future. We help your employees achieve the highest levels of performance, helping to ensure the best possible return on your investment.


Claim Your Complimentary Session Below


​​​​​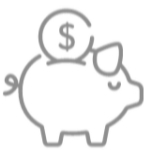 Exit Planning
Companies evolve and change over their lifetime. It's critical to have a deeper understanding of your firm's current financial and operational health. Our proprietary program helps you improve the value of your company to exit at a premium.
Click Here For Your Personal Readiness Exit Score
Call Coach Hugh NOW at 919-740-8969 to schedule your complimentary coaching session! Coach Hugh is ready to discuss any business, personnel or financial challenge your company is facing right now. There is no catch, get a taste of what his coaching style is all about and some assistance to help grow your business at the same time. Call Today!
Testimonials
See what people are saying about SawyerOne Preformance
James A.
"Hugh has been an excellent partner with our firm and has been working with us for the past year. He quickly understood the needs of our firm and immediately provided valuable insight and guidance. He has the ability to clearly communicate with and effectively coach all levels of management and has been a pleasure to work with."

Alvin F.
"Hugh was brought on to be a coach to two young accounting and finance professionals, the partners of the firm and as an insider of the financial A&E world. He has been much more than that. A friend, a mentor, a compassionate person who thinks with his heart first. Hugh has been an amazing addition to our organization but more importantly to my life and career. He has helped guide difficult decisions and given countless pieces of advice all while keeping in mind the human aspect of business. I appreciate Hugh for the person that he is as well as the mentorship that he brings."

Luke A.
"You run across many people throughout a lifetime – most just passthrough, but some leave a mark. Hugh is definitely one of the special few that have left a mark! A true professional in every meaning of the term who possesses a versatile skill set of accounting, finance, executive coaching and personality. He has had a major impact on both my business and my career and I genuinely value his friendship. I highly recommend him – he will be a huge asset to you and / or your company!"

Elevate the Performance of Your Business with SawyerOne! Contact us today to schedule your complimentary consultation
LET'S PARTNER TODAY! Call (919) 740-8969
Fractional CFO Services


For small- to medium-sized organizations, the value and advantages that a CFO offers are evident but are often outside the financial reach of the firm. SawyerOne's Fractional CFO services deliver all the bene ts of a full-time CFO on a manageable scale. By controlling the level of service hours, solutions can be tailored to meet the needs of any organization's budget.

​​​​​​​


Performance Coaching


The greatest indicator of a company's health is not its balance sheet but its people. In many organizations, the vital signs aren't good: lack of communication, underperforming leadership, and toxic corporate cultures have left employees deeply dissatisfied, leading to poor performance and high turnover. Traditional coaching problems fail to link improvements in personal well-being with improved corporate performance.

SawyerOne Performance delivers a comprehensive, holistic solution to firms seeking to accelerate the performance of their top executives and emerging leaders. We focus equally on personal and professional development, helping your leaders reach their greatest potential at work and in all areas of life.
Exit Planning


Working with SawyerOne, you will learn how a potential buyer would view your firm, allowing you to focus on areas that might negatively impact receiving the highest price for your company. Our process includes: Analysis of your company's performance on eight different attributes key to business evaluation as a potential acquisition target; Development of strategies to improve each metric; and Tactical implementation of steps leading to improvement within a set timeframe.

​​​​​​​


Myths About Our Fractional CFO & Coaching Services
Myth -Fractional or Part-Time CFO: A Fractional CFO requires a long term( one year+) contract .
Truth: Our CFO assignments are geared to your objectives as to length of assignment and cost. Most of our assignments are short term and all of our assignments are month -to-month. We would never want our clients to feel like they are stuck in a relationship that is not working for them.

Myth – Business Coaching: Only a large company needs a business Coach
Truth: This is a very common myth as smaller companies do not think that they can afford a Coach. Business Coaches help companies of all sizes and industries. Our job is to "customize" our services to your specific needs and objectives. Talk to several Coaches to find the "right one" for you.

Myth – Executive Coaching: An Executive Coach costs thousands of dollars and is way out of my price range.
Truth: As Coaches, we are sensitive to the affordability of our services and customize our services to your economics. We are transparent to the cost of services and provide several references of former and current coaching clients whom you may contact for additional information.
Get the Financial and Business Decision Guidance That Will Make A Difference In Your Business
SCHEDULE YOUR COMPLIMENTARY CONSULTATION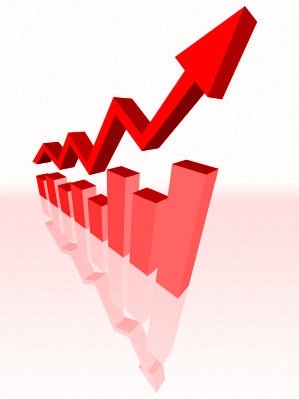 ​​​​​​​Founded in 1988, we offer a comprehensive suite of customizable financial and coaching services to help corporations, firms and their employees succeed and grow. Our goal is helping our clients to secure their operational and financial health. We provide strong, consistent services to our customers by bringing deep industry experience and a commitment to listening to the real needs of our clients. Our services include Fractional CFO Services, Performance Coaching and Exit Planning (Value Builder™). We deliver ROI with integrity!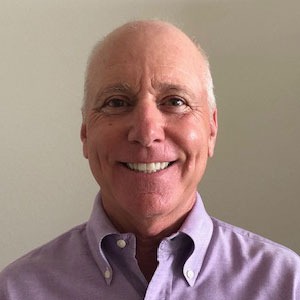 Hugh Sawyer.
Hugh is a visionary, financial expert, author, speaker, and coach focusing on helping companies accelerate their growth.
---
Call us today at 919-740-8969 or use the button to schedule your complimentary consultation. Your people and your balance sheet are worth it!
Frequently Asked Questions
Do you require long-term agreements for your Coaching Engagements?
We do not require a long -term contract. Our assignments are month-to-month and can be cancelled at any time.
Is there any obligation if I schedule a Complimentary Consultation?
In the discussion stage, we, like yourself, are interviewing each other to ensure that our working relationship is a good fit. If not, we are glad to refer you to other coaches that we know in our industry and there is no obligation on your part to continue.
Will our discussions be confidential?
All of our work and discussions together are conducted in complete confidentiality. Our coaching discussions are never mentioned internally or externally.
How much experience do you have in the industry?
We have 20+ years of experience in the Fractional or part time CFO industry.
Do you use standard cookie-cutter processes with your clients?
All of our engagement and assignments are unique and specifically customized to your needs and objectives.
Can you provide me with references from past clients?
Yes, we provide references and encourage our prospects to talk with our former and current clients who have granted us their contact information.
17222 Cresswind Terrace Bradenton, FL
, 34211
Email
hsawyer@sawyerone.com

Phone
(919) 740-8969